Departments
Services
Billy Likes This!
Billy in the Press
Top 100 Web Sites
Best New Website 4/5
Billy Bargain Price Comparison
Hi, I'm
Billy Bargain
, your online shopping Super Hero! You don't need to browse loads of online stores any more as I will do it for you! I compare prices of DVDs, blu-ray, games, music and books from over 30 of the best online stores. Over the coming months I will be adding a larger range of products too. I can even keep an eye on prices for you while you're sleeping - register for my free price tracker and I'll let you know if the product you want goes down to a price you like!
I've recently started listing
voucher codes
too so you can get even more discounts.
New Release DVDs
Here are the most popular new releases in the dvd section this week:
Latest Voucher Codes

Here are the 5 newest voucher codes added to Billy Bargain:
New Blu-Ray
and blu-ray...
New Games
The most popular games released this week are listed below: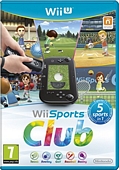 Wii Sports Club (Wii U)
Best Selling Books
Read the most popular and best selling books:
Best Selling CDs
Here are the most popular CDs:
Billy Bargain compares prices of all departments listed so you can be sure to find cheap dvds, cheap games, cheap books, cheap cds and cheap Blu-rays. We aim to find the cheapest price every time.
Facebook
Like Billy Bargain for your chance to
WIN Spot Prizes!
Register for free to....
Use our price tracker
Use our wish list
Sell your own products
Receive our newsletter